About Us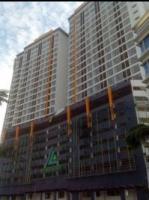 The foundation stone of Souare Group SDN BHD (1262383-P) was laid in the year 2008 in Selangor (Malaysia). Since inception, we are engaged in the export of the finest quality agro-food products all over Selangor (Malaysia). Due to the timely delivery of our agro-food products, we have successfully established a huge clientele.

The Infrastructure
Souare Trading owns a spacious warehouse. It is the place where we store our agro-food products like the fresh red and yellow onion, evaporated milk, sweetened condensed milk, fat filled milk powder, full cream milk powder, and much more that have to be exported. The rooms are properly ventilated that allows these products to remain fresh and away from rodents.

Our Clientele
Being a renowned name in this domain, we have always served our clients 24X7. It is due to the dedication of Souare Trading that we have achieved an extensive client base in Selangor (Malaysia). In the near future, we aspire to enhance it all over Malaysia.

Why Us
We have been in this business for the last 10 years. It is a huge span of time and within this time, we have given the best to win the faith of our clients. Therefore, we have maintained a complete transparency with all clients that has fetched us appreciation in all directions.